Blue Diamond Luxury Boutique Hotel Fitness Center
Wellness Centre in Riviera Maya
Our physical training space includes a fully equipped gym with lockers, weights and cardiovascular exercise machines, in addition to Yoga and Kinesis rooms. Our wellness programs are also held outdoors:yoga and Pilates sessions on the beach, snorkeling and temazcal experiences, and immersion in our private cenote.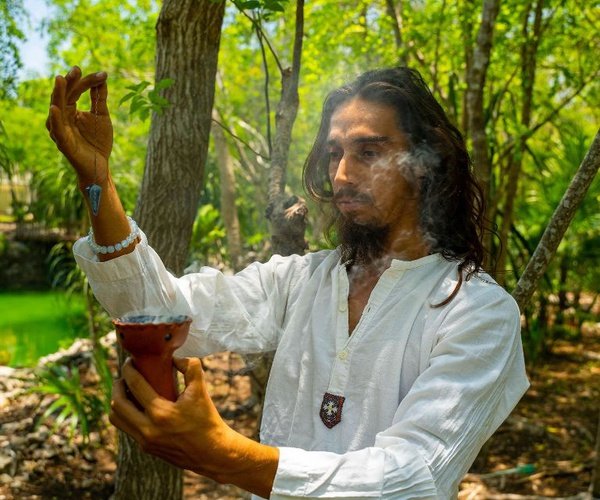 Yoga and Pilates
The practice of Yoga and Pilates has the objective of using physical postures, breathing exercises and meditation to promote physical flexibility and mental balance.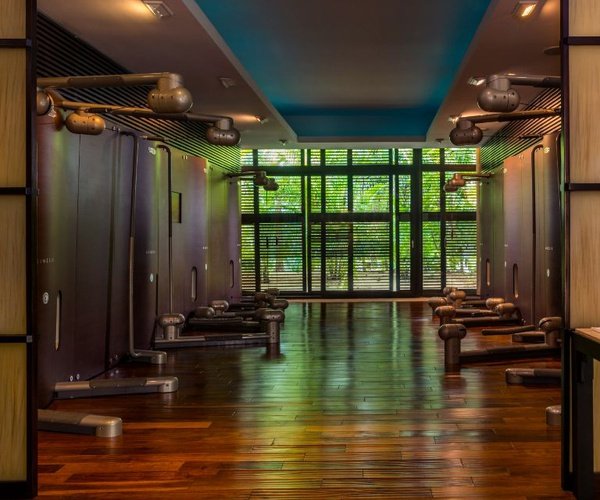 Kinesis
We have a studio for Kinesis, an Asian technique for muscle toning that is focused on the physical, biomechanical and psychodynamic development of the body, seeking to increase physical dynamism and muscle strength.
Cardiovascular exercise

Is an aerobic activity that increases the level of oxygen in the blood, strengthening the heart.

Details

Machine training

Promotes body toning, slimming and weight loss using routines on machines such as bicycles or treadmills.

Details

Weight training

Promotes increased muscle mass, stronger bones, joint flexibility, improved balance and weight control.

Details
Discover
Experiences
Experiences
Snorkeling

Using a plastic mask and a breathing tube, those curious about sea life can contemplate the flora and fauna of the Mexican Caribbean.

Detail

Temazcal

A steam bath typical of pre-Columbian cultures for which the main objective is to detoxify the mind and body through a ritual using traditional medicinal and aromatic herbs.

Detail

Cenote Bath

Swimming in a cenote is a pre-Hispanic experience. In ancient times only the royalty had access to these natural pools and they were considered the entrance to the Xibalbá.

Detail