Blue Diamond Luxury Boutique Hotel Experiences
Entertainment at the Hotel in Riviera Maya
Our resort is located on the Riviera Maya, overlooking the majestic Mexican Caribbean. During your stay at the Blue Diamond Luxury Boutique Hotel you can enjoy unique momentsand incredible experiences in which you can discover the culture and nature surrounding this destination.
Offers and treatments
Breakfast with a bottle of champagne

Breakfast with a bottle of champagne and romantic decoration in the room at $60 usd with previously reservation.

NIGHT PASS

Enjoy the sunset at our resort. This access includes food and unlimited cocktails, wine and beverages and dinner at our restaurants, Aguamarina and Ambar fine ...

DAY PASS

Enjoy our stunning resort. Day Pass includes breakfast at Aguamarina, unlimited national beverages, wine and cocktails. Lunch at Aguamarina or Ceviche Bar. Guests can enjoy ...

Temazcal ceremony experience

It is a legacy of Aztec culture and it has great and wonderful qualities of relaxation and meditation to relieve the pressure and prepare to ...

Round trip transfer

Round trip transfer (Airport -hotel- Airport) up to 4 pax. The guest must will send to the hotel their Flight Information (ARRIVAL: Arrival Date/Airline and ...

Romantic dinner by the beach

There is a starry night, a warm atmosphere and you are next to the person you love the most. Can you imagine anything better? Complete ...

Diamond Detox

This experience includes three treatments with a duration of 60 minutes each one. The complete experience gives your body a boost of beauty thanks to ...

Total Body Relax

This experience includes a selection of massages with a length of 80 minutes each focused on relaxation. This package is made up of an exclusive ...

Love Therapy

Este tratamiento es la ocasión perfecta para mimar a tu media naranja o a tus amigos y reconectar. Durante sus 110 minutos recibiréis un masaje ...

Green Fee @MayaKoba

Hospédate 5 noches y obtén 1 Green Fee en el Campo de Golf MayaKoba.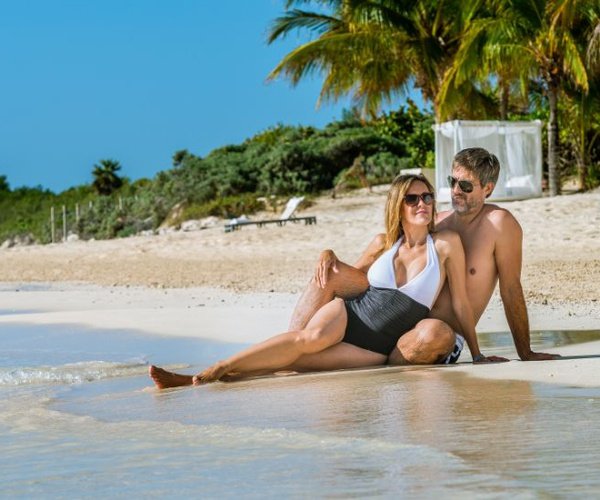 Beach Day
Who has not dreamed of the fine white sands of the Caribbean? The beauty of its beaches is reason enough to spend more than a full day on them. Enjoy its crystal clear and warm waters and its impressives sunsets from your hammock. A pleasure as simple as it is spectacular.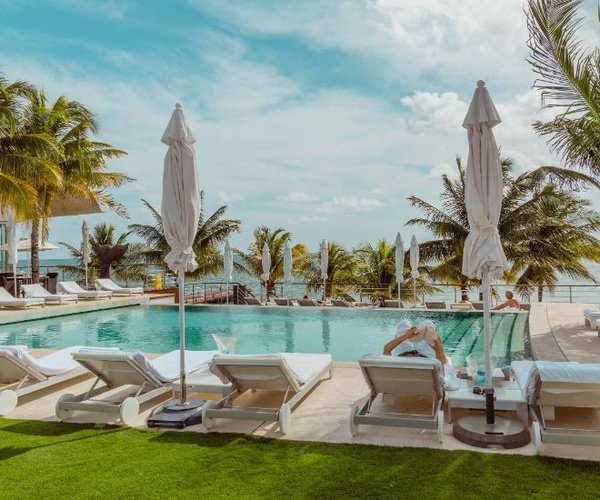 Pool Day
Spend an entire day in our pool, relaxing in the water while thinking about the spa treatment or culinary experience you're about to experience at the resort. The Blue Diamond Luxury Boutique Hotel is your destination for deep relaxation, world-class service and beauty everywhere you look.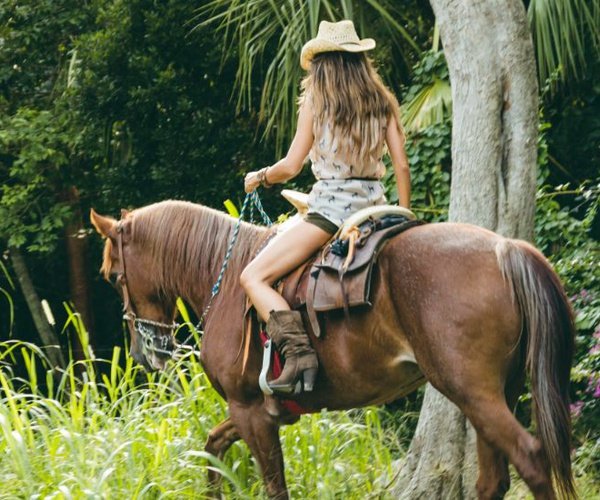 Excursions
The Blue Diamond Luxury Boutique Hotel offers a high-impact accommodation experience. Our suites in the Mexican jungle allow you to get up close to the sounds and scents of nature. And if you want to explore the area, the Blue Diamond Luxury Boutique Hotel offers all the excursions you need.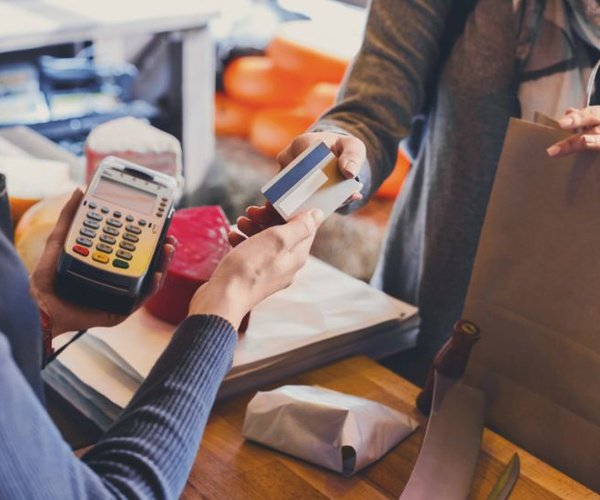 Shopping
The handicrafts of the region are based on pre-Columbian traditions. Shopping in Playa del Carmen also means you'll also be buying a part of the region's history.
Golf Course
Golf courses are within easy reach of the Blue Diamond Luxury Boutique Hotel. You can reduce your tiredness, distract your mind and get in touch with nature. At that moment, only the club, the ball and your body exist, all ready for the game.