Blue Diamond Luxury Boutique Hotel Spa Pools
Wellness in Riviera Maya
At the Blue Diamond Luxury Boutique Hotel you are free to choose. You can swim in the sea or in one of our pools. The main infinity pool has a splendid view of the Mexican Caribbean. A few steps away is a swimming lane for those who like all styles of swimming.

In addition, theBlue Diamond Spa offers its users an exclusive pool in its rest area. The pool is located in a quiet space, open to the sky, providing a relaxed atmosphere.
At the Blue Diamond Luxury Boutique Hotel you can swim in any of the three pools. Two of these are located by the sea, and the third is in the Blue Diamond Spa, which offers a peaceful environment.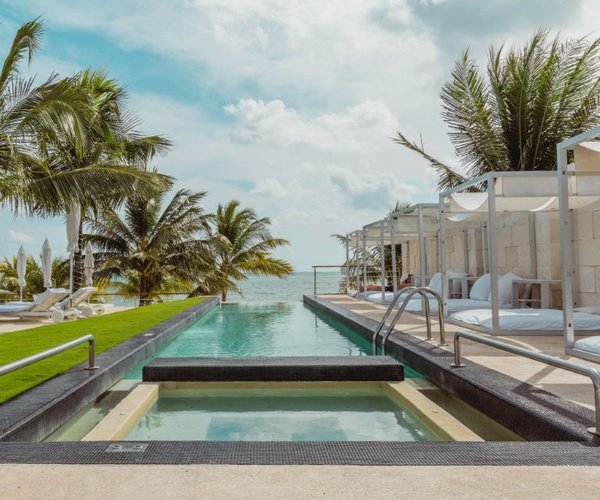 Lap Pool
Our lap pool, with an ocean view and a swimming lane.
Whether you want to stay fit or just relax, our lap pool is designed for those who love the water. Enjoy the swim while you contemplate the ocean and feel the sensation of merging with it. A unique experience.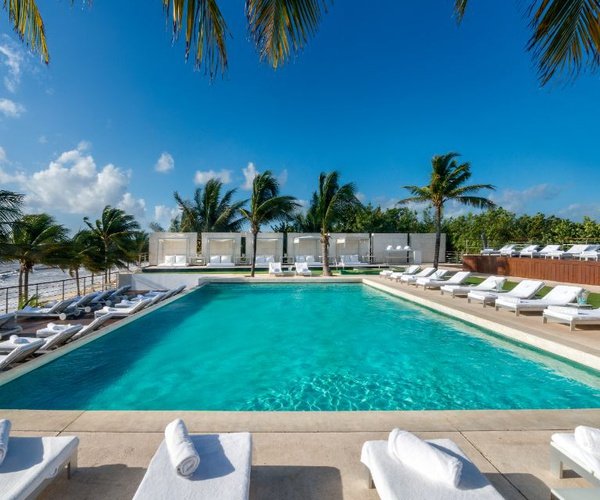 Main Infinity Pool
The hotel's main pool is an infinity pool, where the water level matches the height of the surrounding walls, creating an infinity effect. From its edge you can contemplate the immensity of the Mexican Caribbean while you relax at dusk.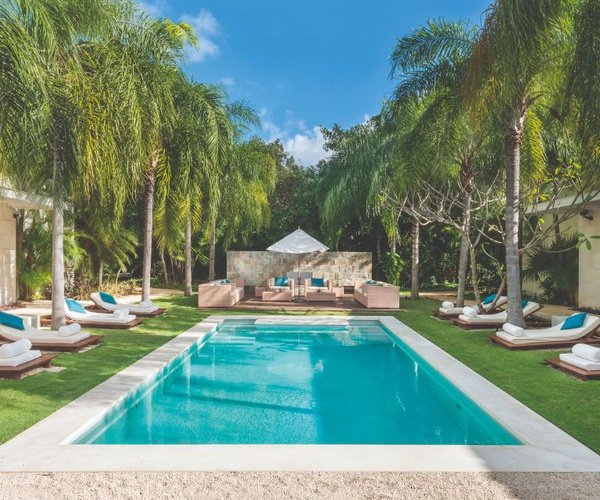 Diamond Spa Pool
The Diamond Spa is equipped with a private rectangular pool with easy access, surrounded by loungers for sunbathing. Enjoy the atmosphere of peace and tranquility that you breathe while relaxing in this pool.